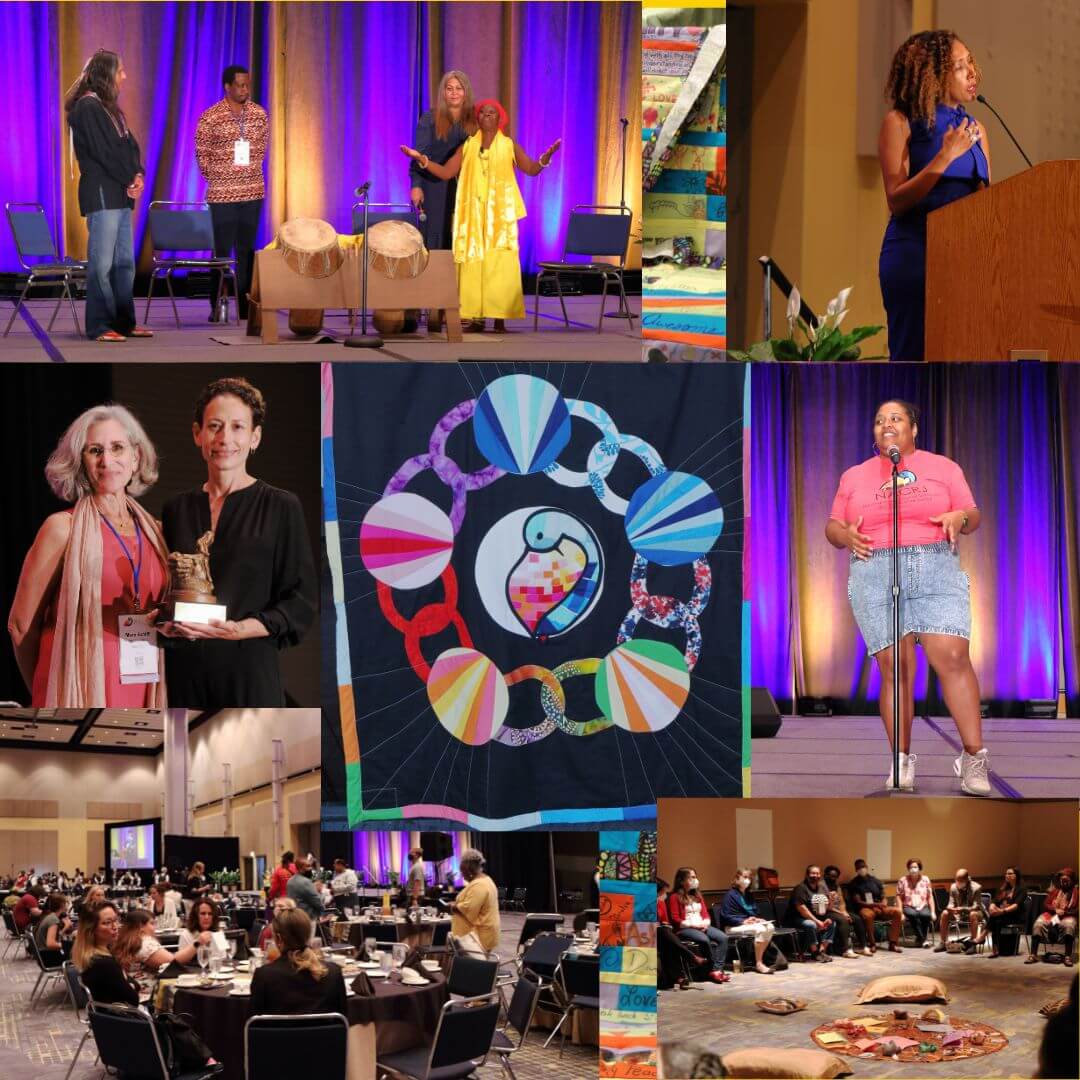 a safe and equitable world where restorative interactions transform individuals, relationships, communities and systems through the prevention, repair and deep healing of harm.
community and restorative justice as a social movement by serving people and organizations committed to building community and repairing harm.
guidance and support to establish high quality practices with fidelity to restorative principles.
the National Association of Community and Restorative Justice, and we want to be
LARGEST RESTORATIVE JUSTICE GATHERING
To date, NACRJ has convened eight National Conferences on Community and Restorative Justice; the most recent being in Chicago in July 2022. Incredible growth over the past fifteen years-from 183 attendees in 2007 to 1,707 attendees in 2022-signifies the continued interest and expansion of community and restorative justice across the U.S. and world. The 9th National Conference is set for July 2024 in Washington, D.C. - we hope you will join us.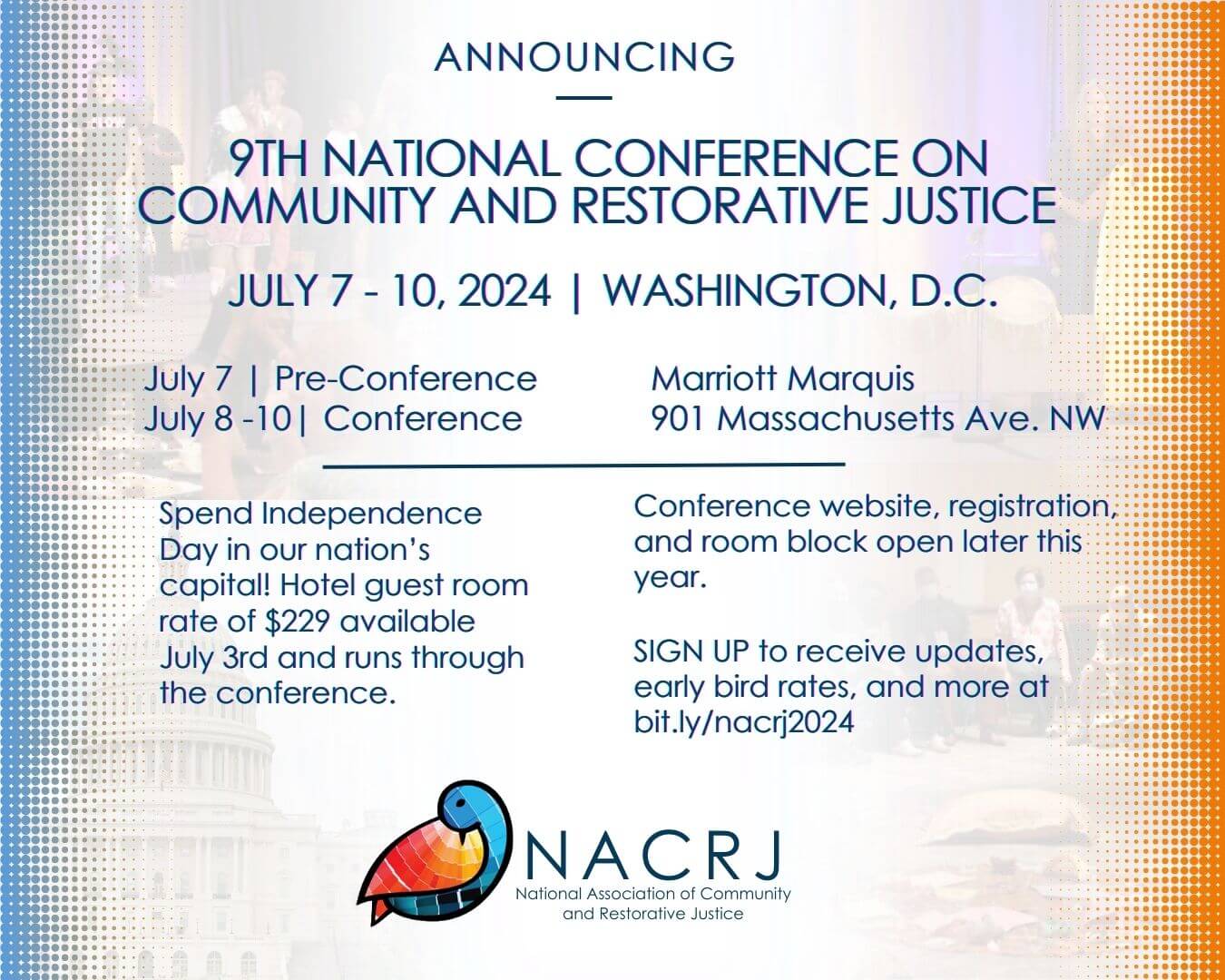 NEWEST ADDITIONS TO THE RESTORATIVE JUSTICE MAP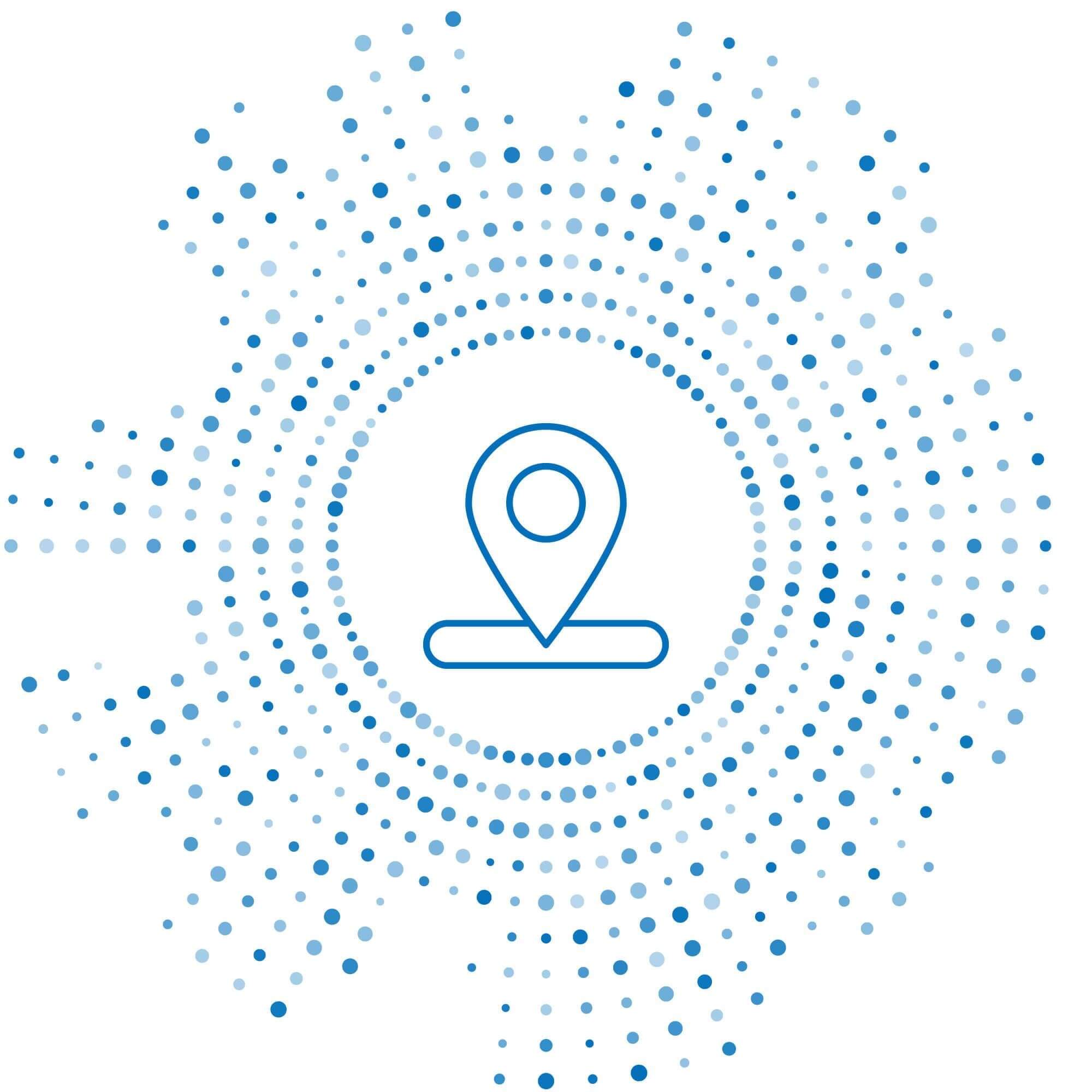 University of San Diego Center for Restorative Justice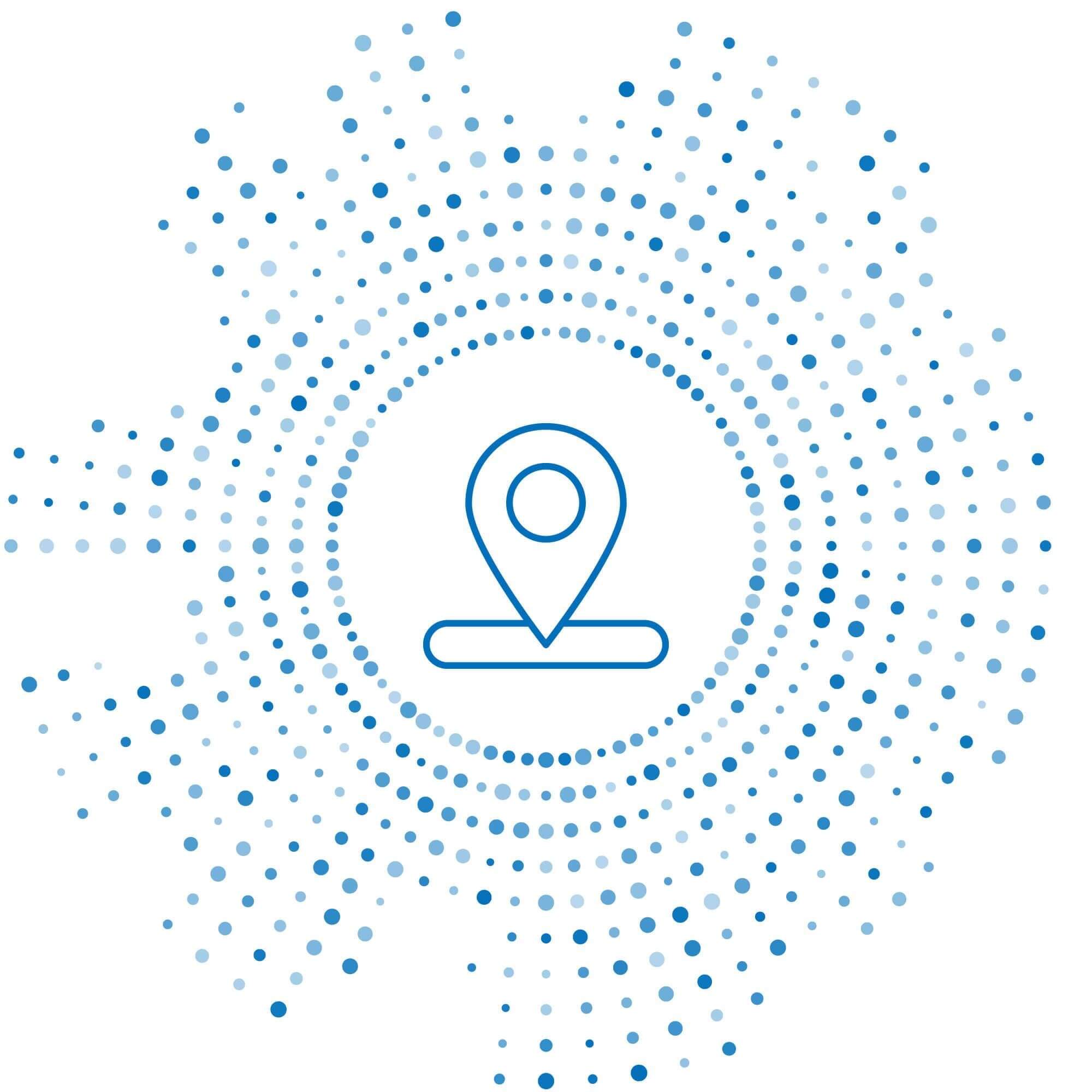 University of Wisconsin Law School Restorative Justice Project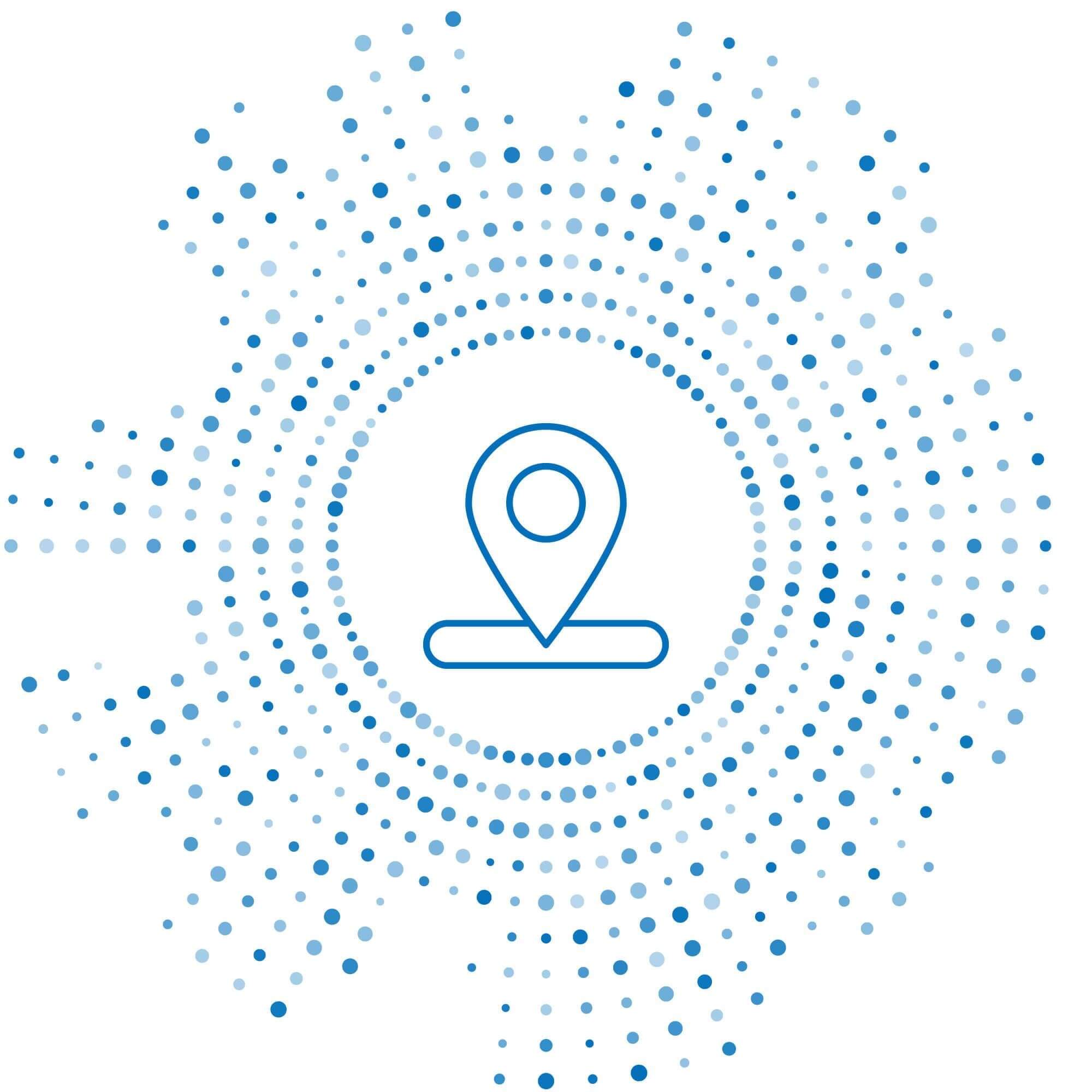 National Center on Restorative Justice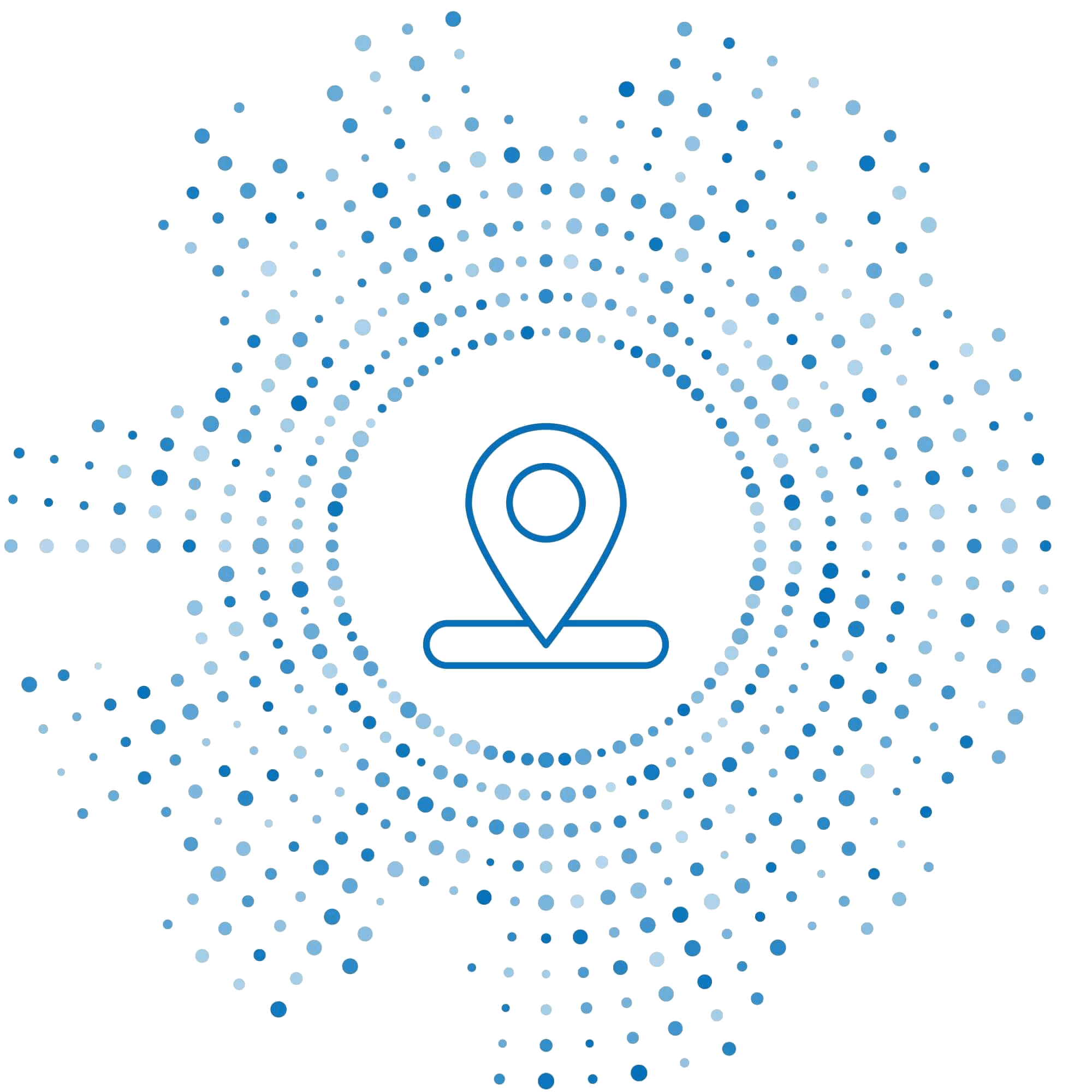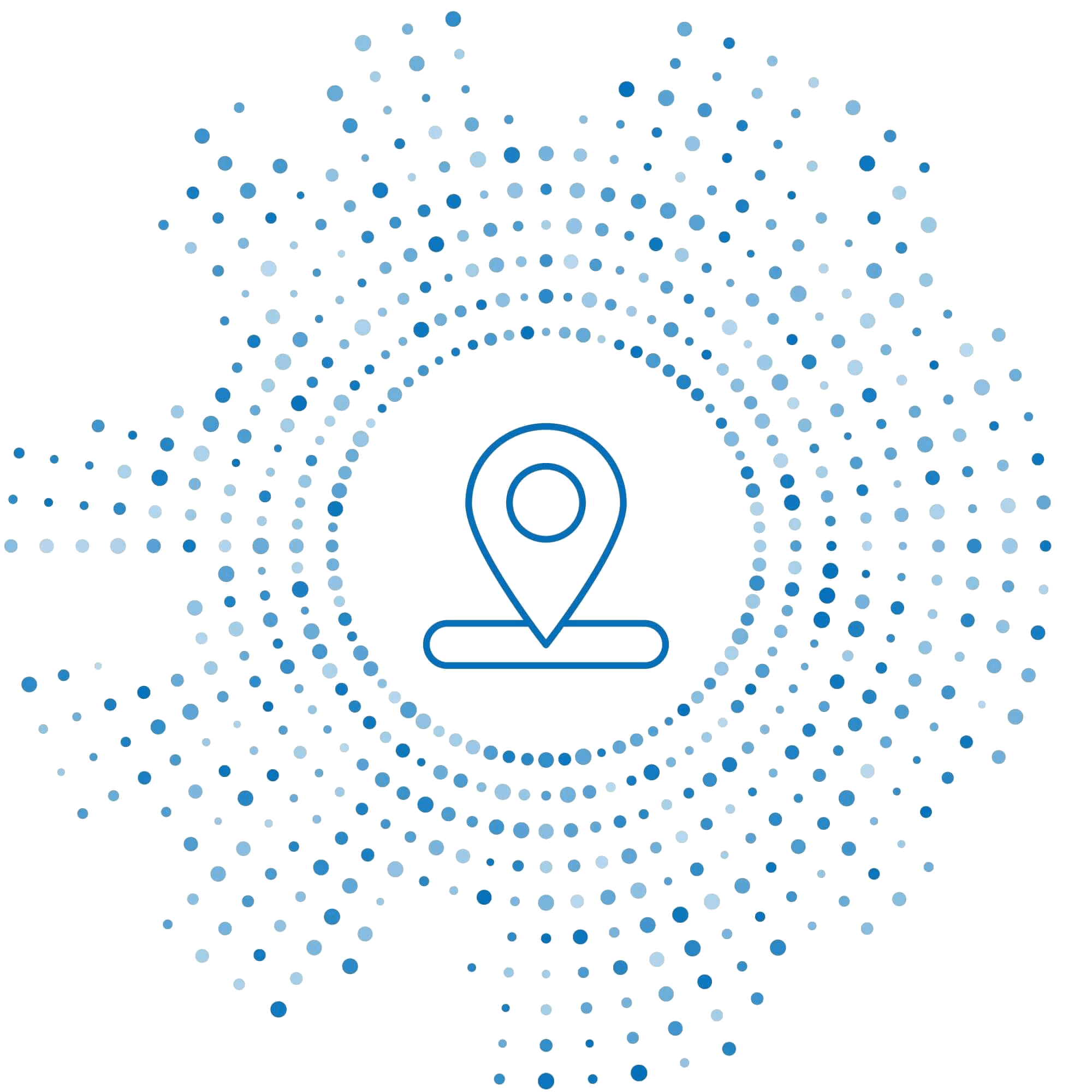 JOIN US IN OUR MISSION OF
SUPPORTING. CONNECTING. ADVANCING.
COMMUNITY AND RESTORATIVE JUSTICE