Meet New NACRJ Event Coordinator, Robyn Pratt!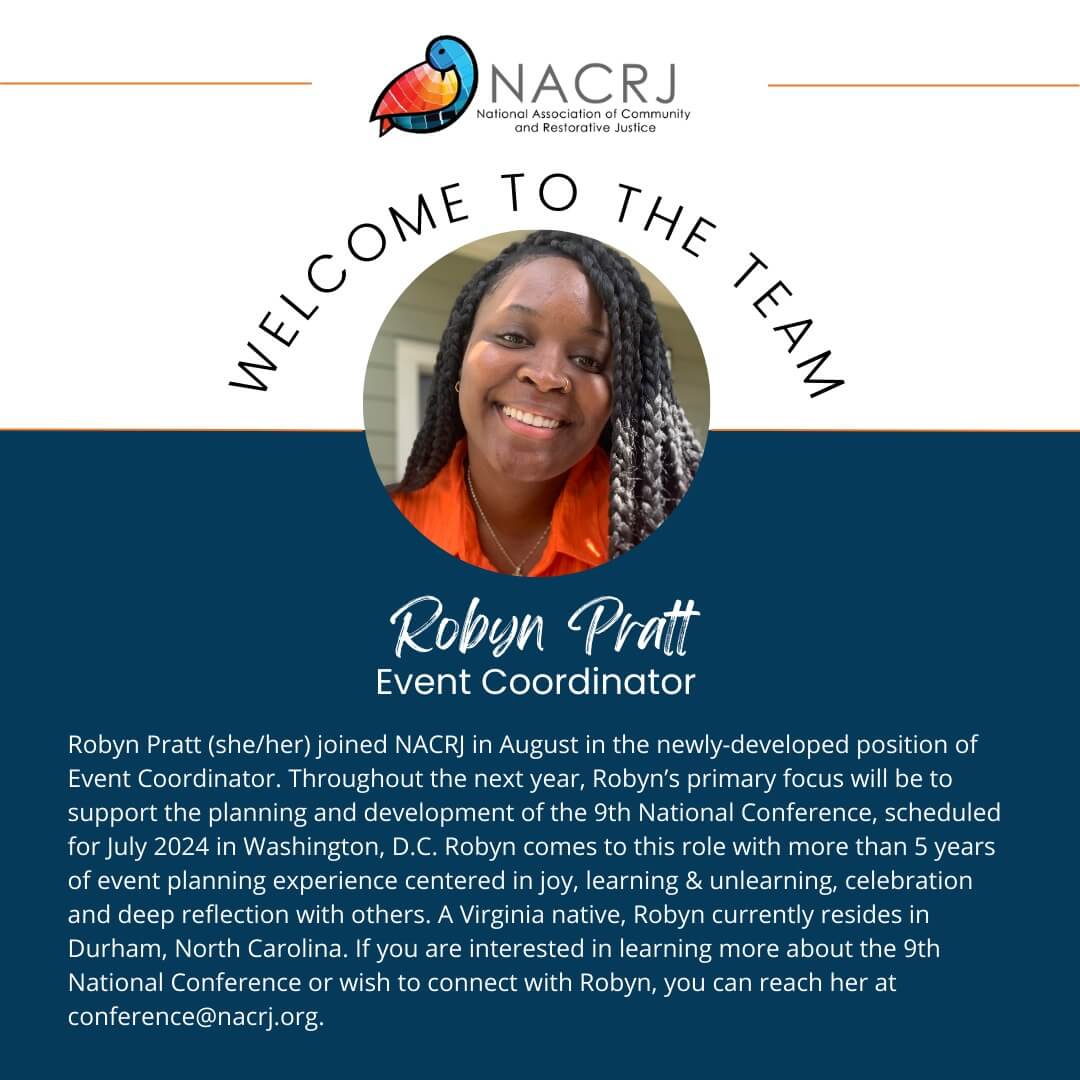 Hi NACRJ Family! My name is Robyn Pratt (she/her) and I am the new NACRJ Event Coordinator! I currently live in Durham, North Carolina where I get the pleasure of being called daughter, sister, god mom, & cousin to many. I come to this role with more than 5 years of event planning experience centered in joy, learning & unlearning, celebration and deep reflection with others. I had the pleasure of attending the NACRJ Conference in Chicago last year and was truly transformed by every session, field trip, informal chat, keynote speaker and of course circle that I had the opportunity to be present for. I remember standing in the conference registration line thinking "I would love to be a part of planning the next conference." One year later I get the opportunity to work alongside many RJ practitioners, volunteers, local organizations and of course YOU to co-create the 2024 NACRJ Conference!
As a Virginia Native I am over the moon to see our next conference will be held a hop skip away in Washington D.C. and I look forward to co-creating an event the DMV will be proud to host! When I'm not online, you can find me teaching restorative yoga and meditation, dreaming of my future backyard garden, listening to a podcast, eating a tasty meal or spending time with the people I love. I look
forward to seeing you all in D.C. next summer!